Running rubber track 1:2 PU Spray top coat
Decription
1:2 PU top coat material is a kind of two-compoment polyurethane material,which used on spray coat,sandwich track,and full PU track. During application, Group A and Group B should mix with EPDM rubber granule.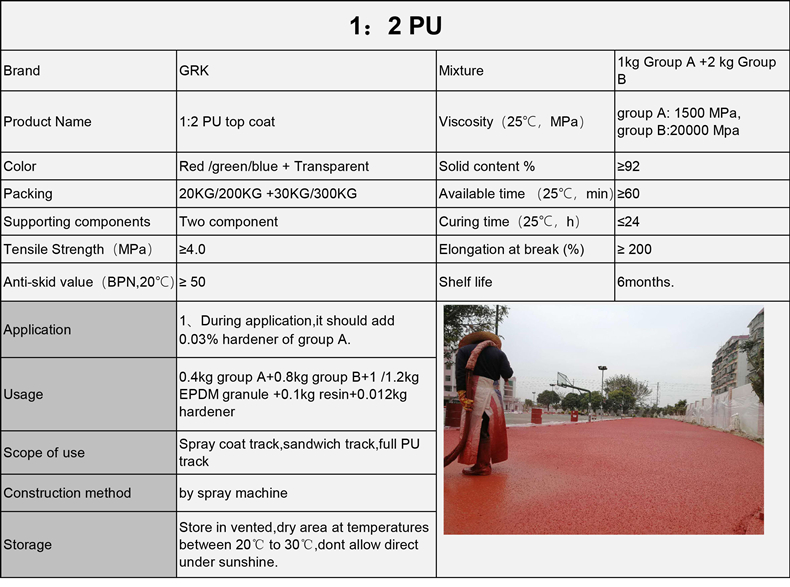 Feature
Strong adhesion,excellent wearing resistance and flexibility,anti-aging,stain resistance,easy construction,easy maintenance,good environmental performance,excellent UV resistance,long-lasting color bright.
Package and Storage

Packing:group A:200kg, and group B:300kg
Stored in a cool, ventilatedand dry warehouse, keep away from fire and heat sources, and keep waterproof,damp proof and light proof.
Storage period: six monthsfrom the date of production. More than the storage period, the test cancontinue to use.