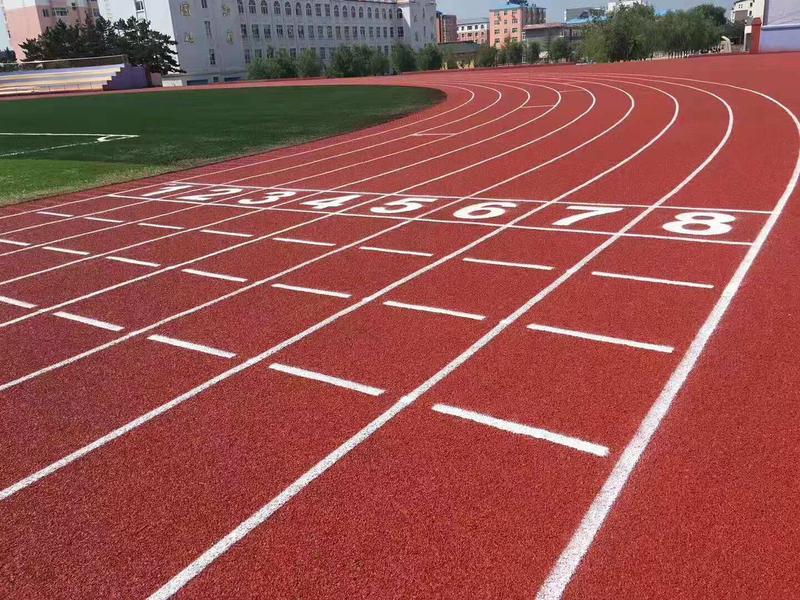 The problems encountered during the construction of the rubber track and the treatment measures
rubber bulging, delamination from the foundation
After the rubber track is finished, local or large-area bulging occurs in a short period of time, or it is separated from the foundation.
Cause Analysis:
If the cement label is unqualified or the basic water and gas barrier is unqualified, the ground water vapor rises and lifts the plastic layer, causing the plastic layer to bulge.
Treatment measures:
Cut off the bubbling part, dry the foundation and do a waterproofing treatment, then fill it up as required, and then fill in the color difference.
Precaution:
Strictly control the quality of basic waterproofing. When laying PU plastic, the basic moisture content and air humidity should be within a safe range.
Foshan GRK Commercial co ltd is focused on PU rubber track on stadium in China ,we are directly manufacture ,we are not only offer materials but also application service.
WhatsApp:008613660776067
Email:grk-wendy@foshangrk.com.cn
Not cured, the surface is sticky
Cause Analysis:
1. During construction, the material ratio error exceeds the safe range, causing the component ratio to be imbalanced, resulting in no cross-linking reaction of the material, which makes the material too viscous or even weak.
2. No hardener is added, or the amount of hardener is too small or the hardener is invalid. These three aspects will cause the material to not be able to fully react and affect the strength of the material.
3. The diluent used is unqualified and contains other impurities, such as alcohols, water, etc., which will hinder the molecular chain when the plastic material reacts, fail to form a polymer, or cause a proportional imbalance.
Treatment measures:
According to the practical situation, decide whether to eradicate and resurface the wet part.
Precaution:
1. Check weighing scales and scales before construction to ensure that their accuracy meets the requirements;
2. Operate strictly in accordance with the construction technical requirements. A small test must be done before construction to determine the quality of the thinner, the quality or the amount of the hardener to avoid unnecessary losses.