One Belt, One Road & China's rise as a regional and global power
Author:fsgrk
Views:

1115

times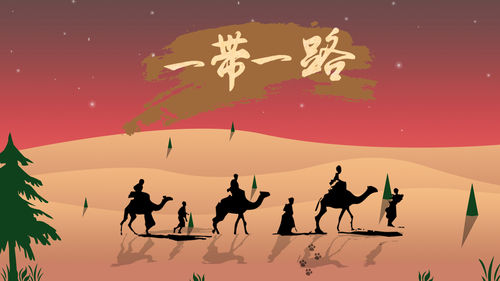 One Belt, One Road or the The Silk Road Economic Belt and the 21st-century Maritime Silk Road proposed by Chinese president Xi Jinping that focuses on connectivity and cooperation among countries primarily between China and the rest of Eurosia, which consists of two main components, the land-based "Silk Road Economic Belt " (SREB) and oceangoing "Martime Silk Road" (MSR). The strategy underlines China's push to take a bigger role in global affairs.It is estimated that the program will reach approximately 4.4 billion people in over 65 countries
The 'belt' includes countries situated on the original silk road through Central Asia, West Asia, the Middle East, and Europe.

Central belt goes through Central Asia, West Asia to the Persian Gulf and the Mediterranean. South belt starts from China to Southeast Asia,

The south belt goes through South Asia ( Burma , Bangladesh) and Southeast Asia. (laos , Cambodia , Thailand ,Malaysia , Singapore)

North belt goes through Central Asia, Russia to Europe.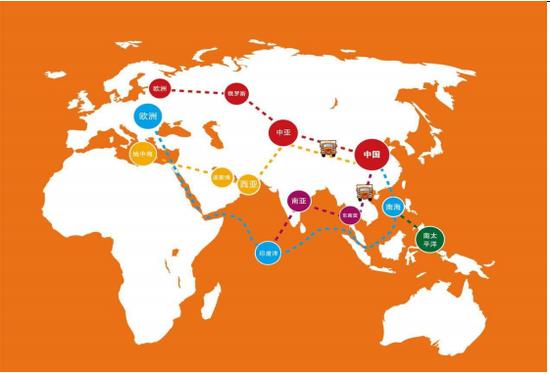 The Maritime Silk Road, also known as the "21st Century Maritime Silk Road project with the same objective between China and Southeast Asian countries, Africa and Europe.

Covering mainly countries in South East Asia , the South Pacific Ocean , and the wider Indian ocean area.
The rise of China and the "One Belt, One Road" initiative will change the current economic, social, historical and geographical environment and that will counter US influence in the region.

China will invest in Building infrastructure that will help increase cultural communication and expand trade.

AIIB ( Asian Infrastructure Investment Bank ) and the Silk Road Fund serve to finance the projects

Trade will create and maintain peace along the "one belt one road "countries

Economic diversification by the development of new trade routes, markets and energy sources

Reduce dependencies on the traditional trade routes mainly " South China Sea"

Boost the economical growth of the china west part

The internalization of the rmb
Opportunities at the provincial level
13 provinces, regions and municipalities which will feature prominently as the OBOR develops.
North-West: Gansu, Ningxia, Qinghai,Shaanxi, Xinjiang

South-West: Chongqing, Sichuan, Yunnan

South & South-East: Fujian,Guangdong, Hainan, Jiangsu, Zhejiang

Xinjiang , Qinghai , Guangxi and Fujian are the two locations at the heart of the projects
Opportunities at the Chinese business level
The participating countries main weaknesses is infrastructure ,increasing drag on economic growth especially for middle-income countries

The route will collectively need USD 5 trillion of investment in transport infrastructure.

Huge Opportunities for Chinese companies in Infrastructure , Finance , railways , shipping projects .Help to Speed the Internalization of Chinese companies with overseas projects.

New opportunities to penetrate new market of MADE IN CHINA products , easier access.

Reduce the shipping transportation lead time between Europe and Asia through the Silk Road.

Stimulate the domestic economy via exports from industries with major overcapacity such as steel, cement and aluminum.

Technology Transfer through joint venture with developed countries.
With The creation of Asian Developing Bank , China will be able to finance the development with " The one Road One Belt " Initiative by establishing open trade zones , facilities, and 21st century infrastructure in the participating countries. It help to Promote Chinese export promote economic and cultural ties with neighboring countries and that'll create opportunities for all countries involved.