GRK Acrylic Tennis Court materials in Chile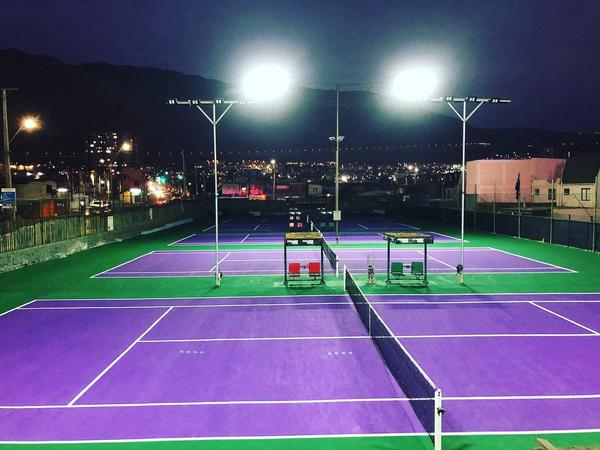 Purple with Green Color design ,the total project size is 2800sqm.
it shipped primer: 220kg(11pails),
middle layer materials :1750kg (70pails),
Purple color :800kg(32pails),
green color :975kg (39pails),
line marking :30kg (6 pails)
silica sand:3150kg(126pails) .
there are 5layers acrylic paint: 1 layer primer,2 layers middle layer, 2layers color layer, 1 layer line marking .
The life span is over 4 years.
The warranty is 2 years.