2018 Self-leveling PU & PU Oval trackmaterials (Brand GRK) installation conference was solemnly held at SC park hotel Bangkok Thailand on June 22.
Live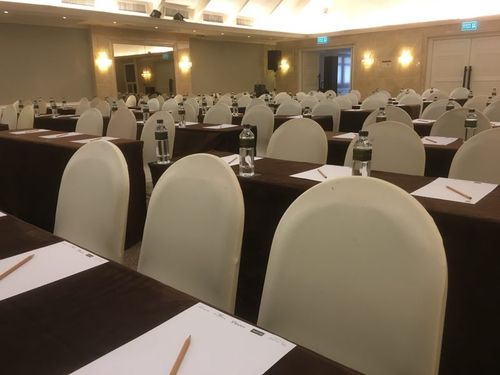 In order to better hold this conference,our teams arrived at the meeting place in advance. The conference notes changedand practiced many times. Strive to present a perfect knowledge feast to allthe customers. Live up to every guest's expectations.
Entrance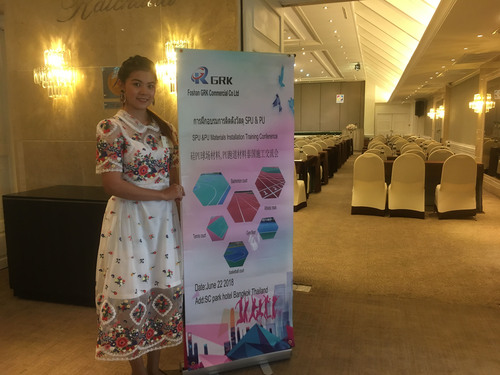 Conference hall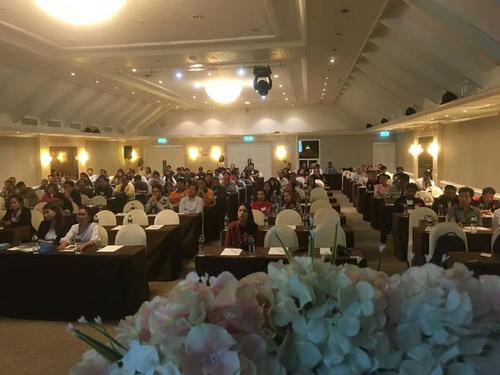 Samples Display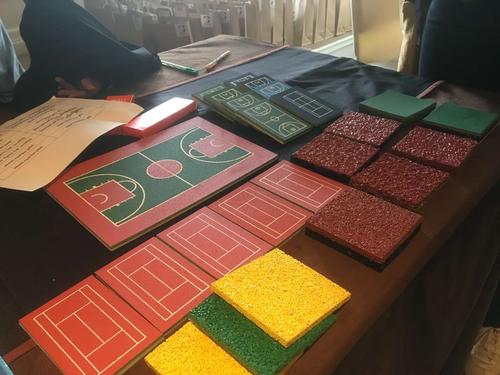 At 1.30pm, the guests signed in succession.
At 2pm, the meeting was officially started and the whole scene was full of seats.
Ms Tabbai (Technical director from GRK Thailand Partner ) and Ms Helen(Product manager from GRK),for the core customers on the meeting ,explained GRK two best-selling products in Thailand,Self-leveling PU and PU oval track materials. The on-site guests also asked questions and responded enthusiastically.
Live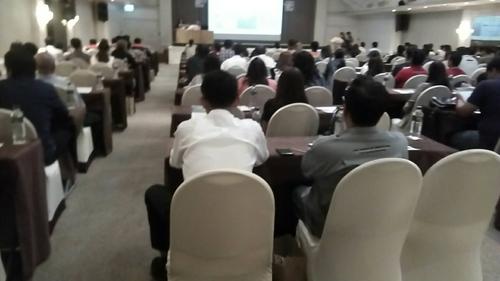 Installing Live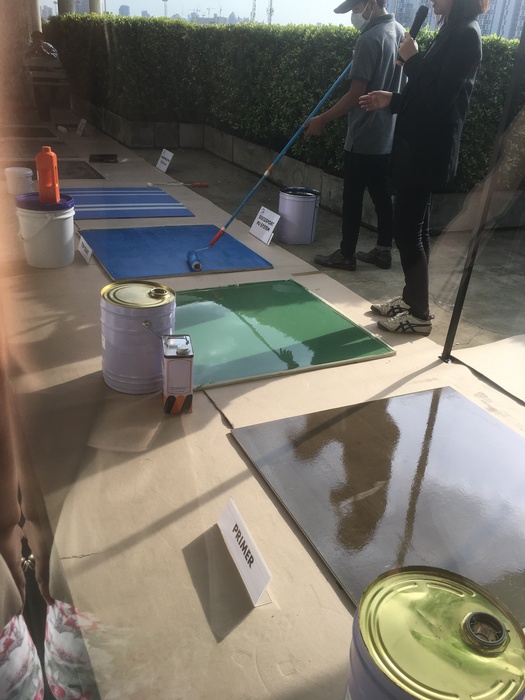 At 5pm Appreciation Dinner
Mr, Lailert ,the partner in Thailand,thanked the guests for their support ,and emphasized that the guests presentare our important partners.In order to enhance the interaction of theguests,the host has organized various games.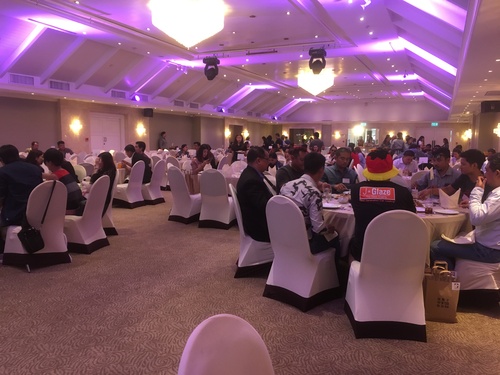 2018 GRK Self-leveling PU & PU ovaltrack materials installation conference officially declared a successful conclusion!We look forward to seeing you again.